MUT 17: H2H Rewards
We mentioned that some in the community were unhappy with the changes made to Unlimited H2H coin rewards and the good news is that EA have responded.
Below you can see the re-vamped H2H rewards.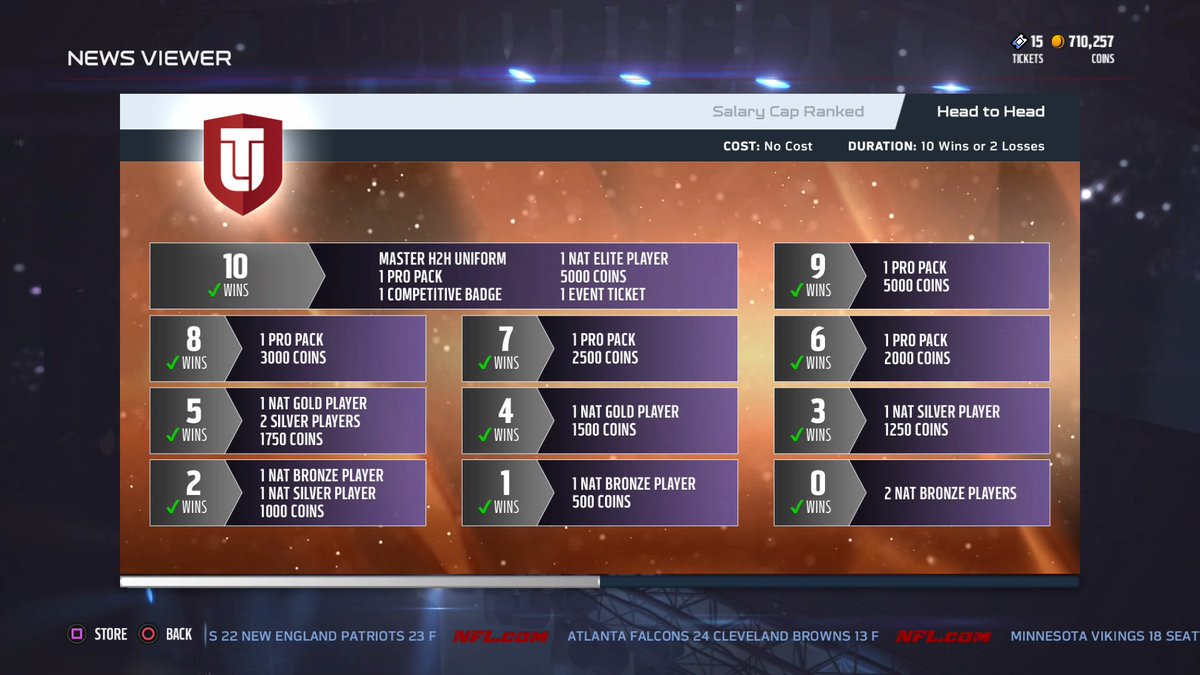 With a Pro Pack of 7.5k value, an elite jersey with a quick-sell value of 7.5k and 5k coins for 10 wins - the rewards are now worth 20k (12.5k guaranteed) for winning all 10 games in a season.
But even when you factor in the fact that games don't require contracts, this still seems less than the old rewards. There are people in the community who believe there is now no incentive to playing unlimited H2H. Game producer Jake Stein has assured the community he is listening, but there are no further changes lined up yet.
One point of view that's worth sharing is those who typically don't steamroll their season and are prone to losses. Rather than having to play a minimum of 6 games just to suffer demotion and a pitiful reward, or play all 10 games just to go 5-5 and stay in the same division, you now get the chance to reset after just two losses and make a fresh run at the big prizes.
How do you feel about the changes? Will you play H2H Seasons this year or are you going to move to the draft and salary cap modes because of these changes? Leave your thoughts below!