Ultimate Legends: Lorenzo Neal & Mean Joe
This week's Ultimate Legends features 99 Lorenzo Neal (FB) & 99 Mean Joe Greene (DT) - Now ranked the #1 Balanced Full Back & #1 4-3 Defensive Tackle respectively.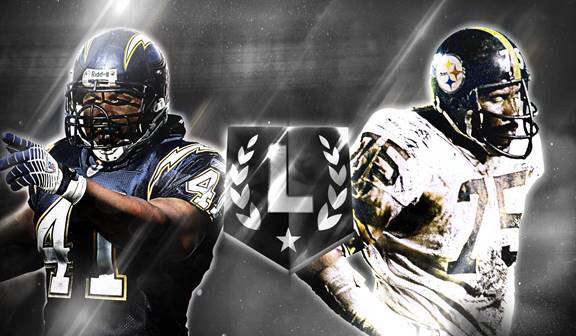 You can find the players and collectibles to complete the UL sets as well. Check out the full release below!
99 Lorenzo Neal (FB)
99 Lorenzo Neal (FB)
99 Mean Joe Greene (DT)
99 Mean Joe Greene (DT)
99 Herman Moore (WR)
83 Lorenzo Neal (FB)
83 Mean Joe Greene (DT)
82 Lorenzo Neal (FB)
82 Mean Joe Greene (DT)
81 Lorenzo Neal (FB)
81 Mean Joe Greene (DT)